From Mrs Hunt: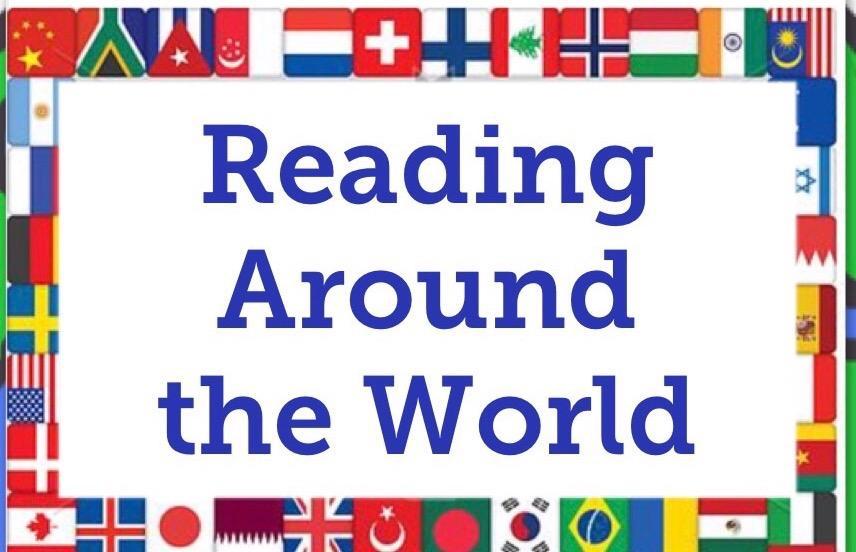 I'm so excited! It's Reading Around the World WEEK!
Westwood has been transformed overnight in preparation for this exciting week.  Flags have been displayed, posters have been hung and we even have a "Wish Tree" in our lobby! This week students will enjoy reading the Wish Tree by Katherine Applegate in class.  The book teaches the importance of welcoming all into our community.  Students can then hang wishes for our school community on the wish tree!   During related arts students will learn about art, music, and sports from other countries.  Each homeroom will choose one country of focus to learn about and showcase at reading night. They will even learn a greeting in another language! Be sure to ask your child each night this week what new fact they learned about their country they are studying.
On Reading Around the World Night we will transform our gym into twelve different countries for you to visit with your child.  Dinner will be served from 5:30-6:30 PM. A readers theater production performed by our staff on the book the Giving Tree will begin at 6:30 PM.  Grab your passport from 6:35-8:00 PM as you will be able to experience 12 different countries with your child in interactive booths in our gym!  It's going to be so fun traveling together this Thursday night at our Reading Around the World Night!  Bring the entire family for another special reading night at Westwood!
Save the Date: Thursday, November 15th
5:30-6:30 Free Pizza and Book Fair will be open
6:30- Performance of the Wish Tree/ PTO Information Shared
6:35-8:00- Travel through a variety of interactive country booths with your child